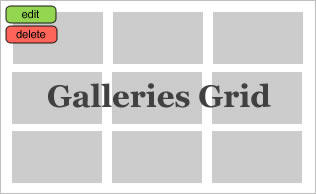 What Sets Bradley at the Top of His Field?
When I became a professional photographer 26 years ago, I quickly set myself apart from my competition by my unique understanding of how important these lasting images are for each and every family I work with.  When my family and I look back at our mitzvahs, the pictures that we love the most are the ones that show the true personality of our family members. Be it the silly grin on my brother, the caring gaze of my sister, or just the placement of my PopPop's hand on my shoulder, each picture captures the feelings and memories of those important moments in our lives.
Just as every family is different, so is each and every Mitzvah. Each family member brings a piece of the picture and it is my passion to capture all of it.
At Bradley Images, we know the rules of photography and also like pushing their limits. Conventional photography would have everyone standing posed. We relish those impromptu moments that can only be captured in a split second.
Capturing the precious moments at weddings, Mitzvahs and other special events is our mission. I do this by putting the most nervous of brides at ease, kibbitzing with Bar and Bat Mitzvah teens, and even flirting with many an awesome grandparent. By days end, I am as much a part of the event, my event, as anyone there. It's my special sauce!
We've all looked at pictures from the past only to have goosebumps appear or tears even come to our eyes. That takes a professional like myself to capture and freeze those moments in time. Photography is so much more than the picture, it's all the love and emotion being felt at that moment in time.
Any talented photographer is only as good as his team. I pride myself in assembling our amazing family of photographers.  It's no little thing to say that all of our lead photographers have been with Bradley Images for a decade now!
Enough about me, I want to hear about your event.
Contact us at 410-902-6664
Mitzvah packages include two-day coverage which allows for a synagogue shoot and the party. There are no time restrictions: as long as your guests are having fun, Bradley Images will be there to capture the excitement! Contact us today to see why so many Maryland families have trusted Bradley Images to photograph and film their child's special day.
All Bar/Bat Mitzvah Packages include:
Temple pictures prior to event
Online Gallery
All printable images supplied to client (average 1000 images)
All images digitally processed, color corrected, custom enhanced
Black and White also included
Reprints included in package 10-5×7 5-8×10 1-11×14
All retouching included on 5×7 and bigger